Season's Greetings From John R. Ronge, Attorney at Law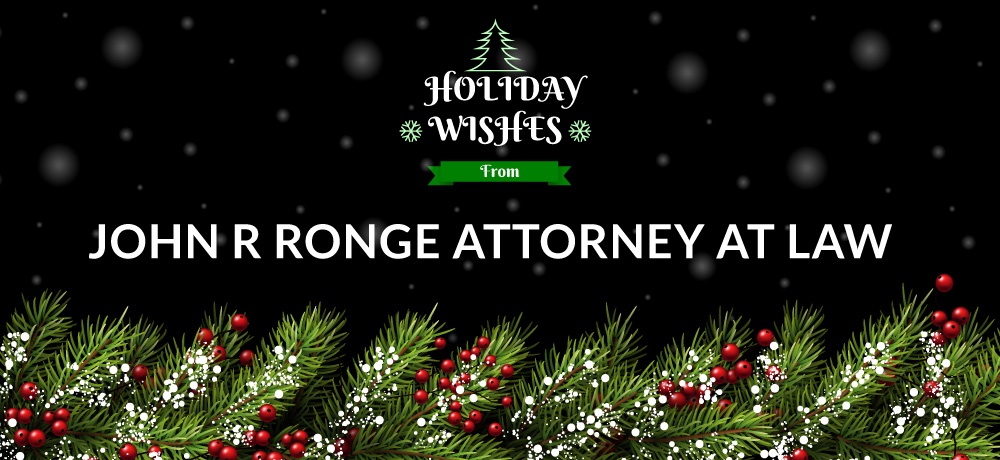 John R. Ronge, Attorney at Law, wishes you a Very Happy Holiday Season and A Wonderful New Year!
We would like to inform our clients that we will be closed on Christmas Eve and New Year's Eve.
We would also like to remind our clients that since we want them to get their Estate Planning done, we are offering a 10% discount in the months of December and January.
If you need any assistance from us during the holiday season, feel free to get in touch with us by clicking here.
---